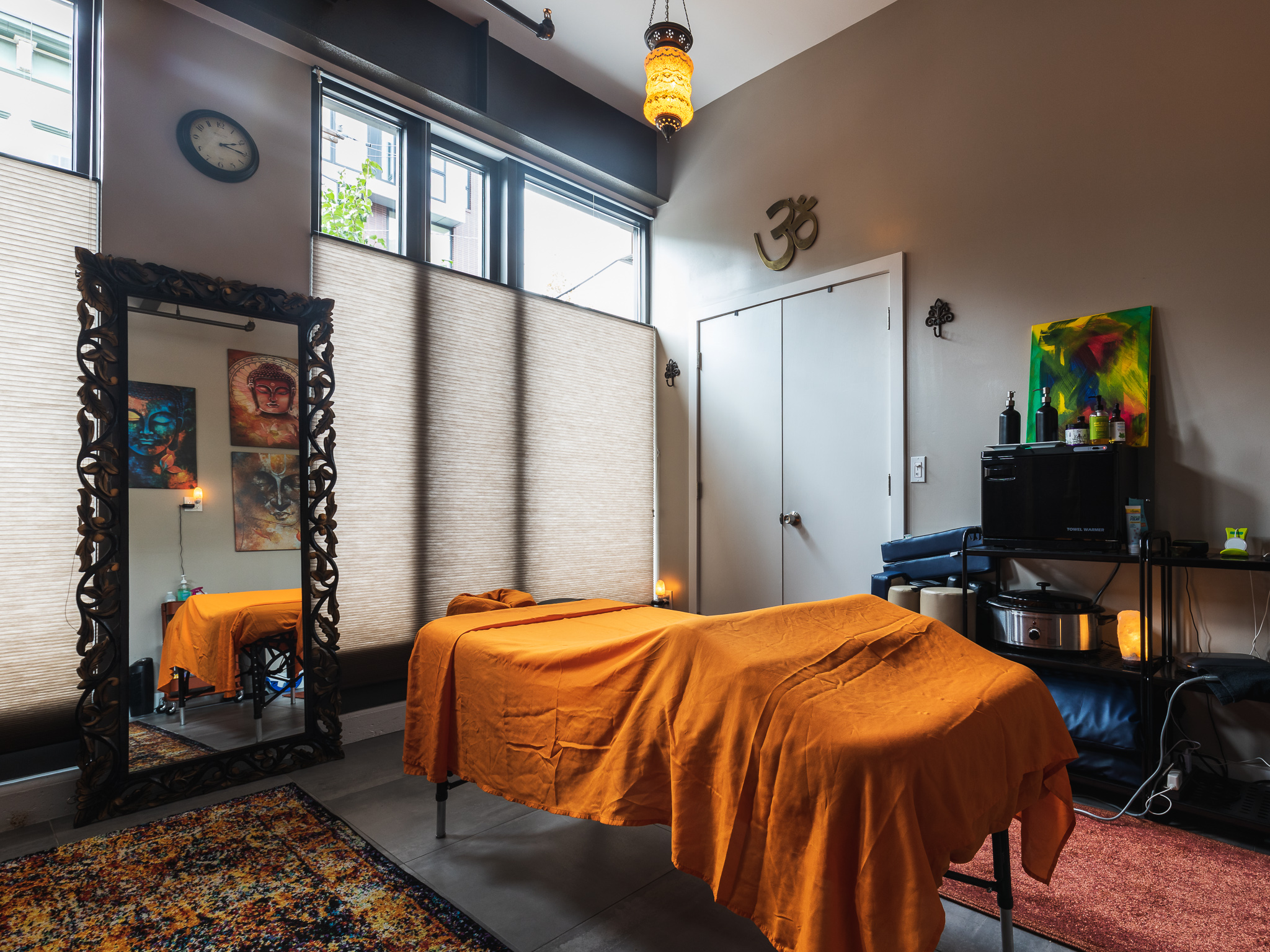 Relaxation and Soothing Treatments
---
Message From Betsy Galarza:
Quantum Vita Body Therapy (QVBT) welcomes you to explore the physical and tranquil benefits of a therapeutic massage at our convenient downtown Jersey City location: 124 Brunswick Street, Jersey City, New Jersey 07302. QVBT assures that each customer will undergo a professional and fulfilling experience. Come and seek Peace & Harmony with us at QVBT. Namaste.
Learn more about our practice
Quantum Vita's Services
Come Experience The Secret of Relaxation
Anma (Japanese Deep Tissue)
You will undergo an invigorating massage that reaches the deep layers of muscles and muscle tissue. You will experience a feeling of general vitality and well being.
60 minutes: $110
90 minutes: $165
120 minutes: $240
Aromatherapy
Fine oils are applied to the body by the therapist and you will enjoy the relaxing aroma as the effect of the massage and aroma has a positive effect on the body, mind and soul.
60 minutes: $115
90 minutes: $170
120 minutes: $245
Cupping Therapy
Cupping is a type of alternative therapy that involves placing cups on the skin to create suction. This suction is thought to improve the flow of energy in the body and facilitate healing. Cupping increases blood circulation to the area where the cups are placed. This may relieve muscle tension, which can improve overall blood flow and promote cell repair.
Hot Stone Therapy
This type of massage involves the use and placement of stones on different points of the body. The direct heat of the hot stones relaxes muscles, allowing the therapist access to deeper muscle layers. This relaxing treatment is only available with a 90-minute massage session.
60 minutes: $120
90 minutes: $175
120 minutes: $250
Manual Lymph Drainage (MLD)
This technique will allow fluids to flow from the lymph system to help remove toxins more efficiently and regulate swelling, irritation and edema. This method can be effectively used for cancer patients who have undergone a lymph node dissection with the possible outcome of lymphodema.
60 minutes: $120
90 minutes: $175
120 minutes: $250
Neuromuscular
This technique will relive you of acute pain via the application of direct deep pressure by the therapist on key trigger points in your body.
60 minutes: $110
90 minutes: $165
120 minutes: $240
Prenatal & Postpartum Massage
This massage therapy supports the physiological, structural and emotional wellbeing of both mother and fetus.
60 minutes: $110
90 minutes: $165
120 minutes: $240
Reflexology
Reflexology the application of pressure, stretch and movement to the feet and hands to effect corresponding parts of the body. Reflexologists view the feet and hands as a reflection of the body.
60 minutes: $99
90 minutes: $149
120 minutes: $198
Sports Massage Therapy
Athletes and sports enthusiasts will benefit from the popular sports massage technique. This method will relax muscle tension and may aid in preventing sports related injuries.
60 minutes: $110
90 minutes: $165
120 minutes: $240
Swedish
This method will relax your muscles and increase oxygen flow in your blood. Your stress level be reduced as you experience the gliding strokes kneading and tapping of the skin.
60 minutes: $110
90 minutes: $165
120 minutes: $240

Hands down the best massage I've ever had. Betsy is a master of her craft and so knowledgeable. The space is super clean with very careful covid precautions. Highly recommend!